During Cornerstone VNA's event on August 26th to celebrate the completion of our building expansion and renovation project, guests enjoyed a special presentation that included the announcement of our 2020 and 2021 Cornerstone Award recipients. This annual award is given to an individual or group dedicated to advancing the mission of Cornerstone VNA. The 2021 Cornerstone Award was given to four local community Mask Maker Groups: Tara Estates Mask Brigade, Face Mask Makers from Barnstead and beyond, Seacoast Mask Makers, and Friends of Farmington. These generous area mask makers pooled together their fabrics and elastics, fired up their sewing machines and got to work at a rapid pace. They developed safe ways of picking up completed masks from each other and proudly delivered their masks to organizations around the community, including Cornerstone VNA. According to June Gallup, Quality Improvement Director, "At a time when medical masks needed to be used for patient care by our field staff, these beautiful handmade masks were just what we needed to share with our office staff, patients, families, volunteers and caregivers."
Pandemic Preparations
In March of 2020, our region was suddenly faced with the reality of the rapidly spreading COVID-19 virus. Our Management Team had an emergency meeting on March 11th and gathered around the table as a group, in person, for one of the last times before we turned to virtual meetings for the next 18+ months.
As a health care organization, these are the types of things we plan for through our emergency preparedness efforts. Whether we're faced with a natural disaster, severe storm with power outages, or a pandemic, our goal is to make sure we have strong systems in place and ample supplies on hand to ensure that our staff, our patients, and our community, are protected, cared for, and safe.
We worked closely with our local Home Care, Hospice, & Palliative Care Alliance, our emergency response teams, our telehealth and medical supply vendors, and local businesses to make sure we had the personal protective equipment we needed to safely care for patients, wherever they call home.
Community Mask Makers Lend Their Support
A couple of weeks after our first COVID-19 meeting, something amazing started to happen. Something unexpected and heartwarming. Local community members came together and formed special groups for the purpose of making handmade masks. They pooled together their fabrics and elastics, purchased more fabric and elastics, fired up their sewing machines and got to work at a rapid pace. They developed safe ways of picking up completed masks from each other and proudly delivered their masks to organizations around the community, including Cornerstone VNA. At a time when medical masks needed to be used for patient care by our field staff, these beautiful handmade masks were just what we needed to share with our office staff, patients, families, and caregivers.
In the span of 12 months, we received over 2,200 handmade masks from several mask maker groups and local individuals. How could we ever truly express our appreciation for their extreme kindness. They were a bright and happy spot for us during a time of great uncertainty.
We are proud to honor and celebrate our local community mask makers, especially these four Mask Maker Groups, with our 2021 Cornerstone Award: Tara Estates Mask Brigade, Face Mask Makers from Barnstead and beyond, Seacoast Mask Makers, and Friends of Farmington. Their generosity and kindness have touched us immensely. The masks we received eased the minds of our staff and our patients. They helped keep us healthy and safe and they are all amazing.
The 2021 Cornerstone Awards were accepted by:
Carol Borg and Karen Williams from Face Mask Makers from Barnstead and beyond, Lise-Marie Descoteaux from Tara Estates Mask Brigade, Amy Ouellette from Seacoast Mask Makers, and Kathy King from Friends of Farmington.
And congratulations to our 2020 Cornerstone Award recipient, Archana Bhargava, MD! Click HERE to read about Dr. Bhargava's award!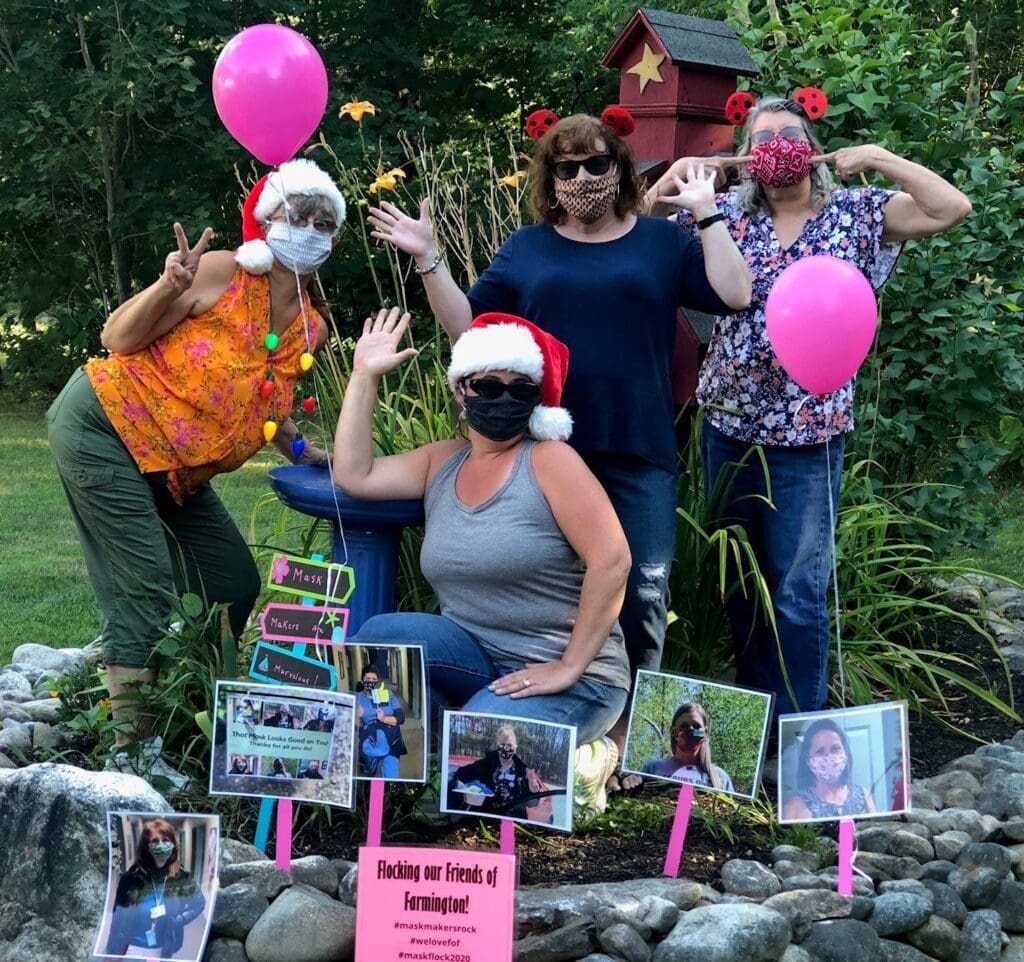 According to Erika Lee, Advancement Director, "They were a bright and happy spot for us during a time of great uncertainty. From the bottom of our hearts, we thank these wonderful mask maker groups, and all those who contributed masks to Cornerstone VNA and throughout the community!" (Pictured: Friends of Farmington)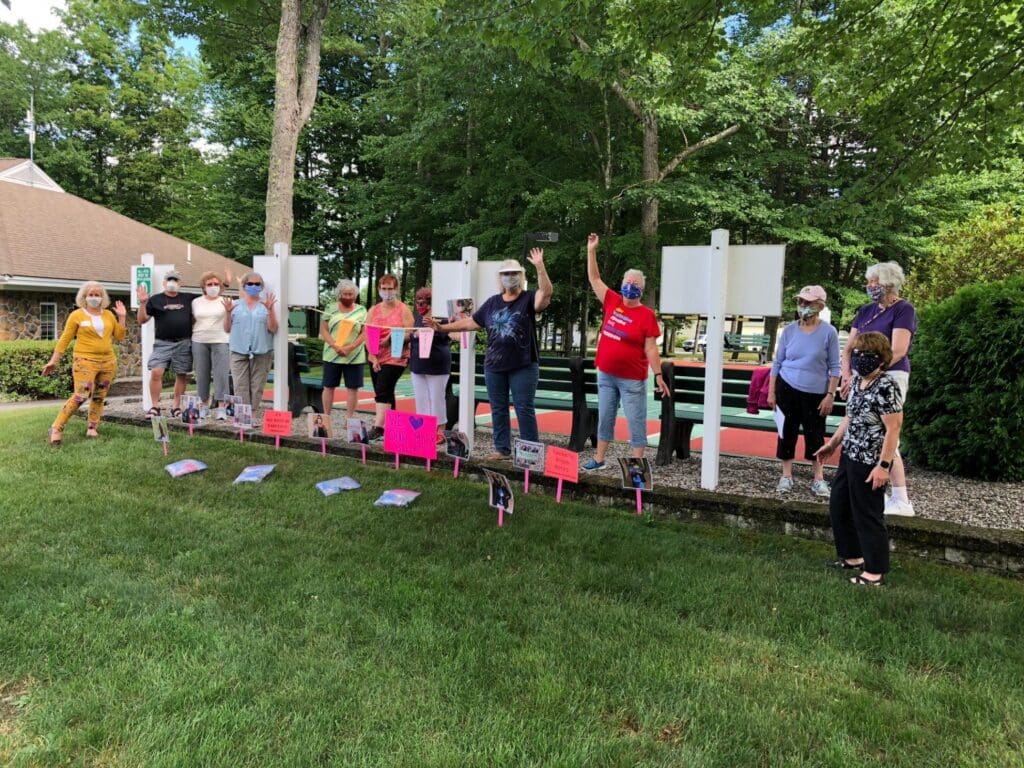 Tara Estates Mask Brigade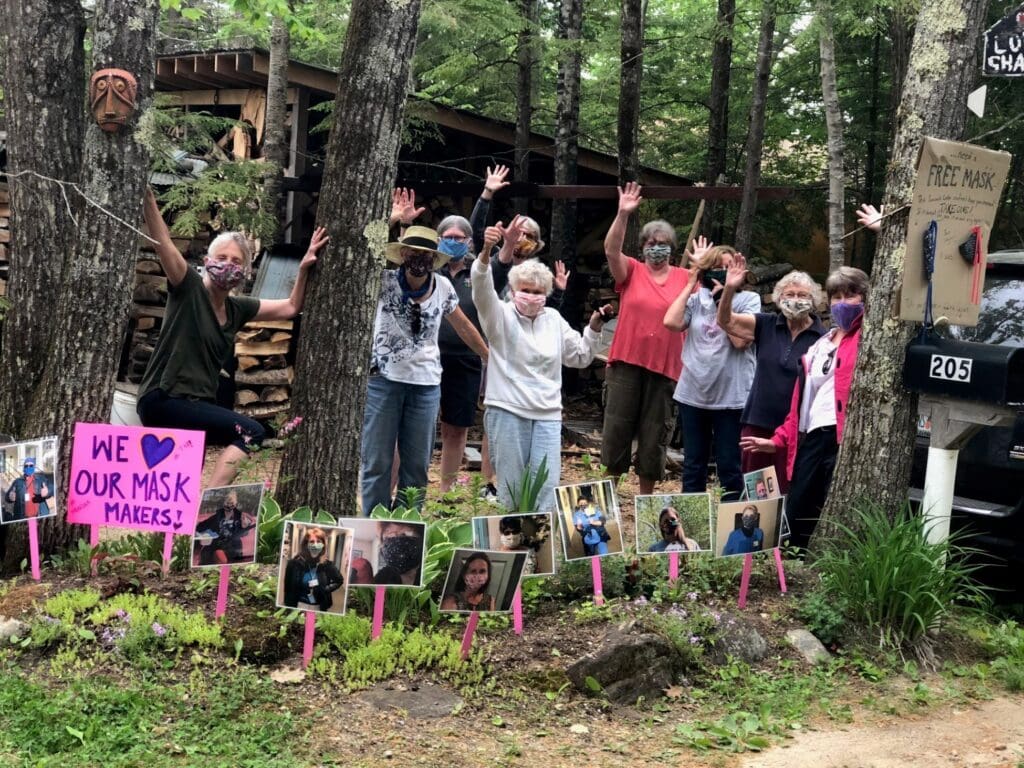 Face Mask Makers from Barnstead and beyond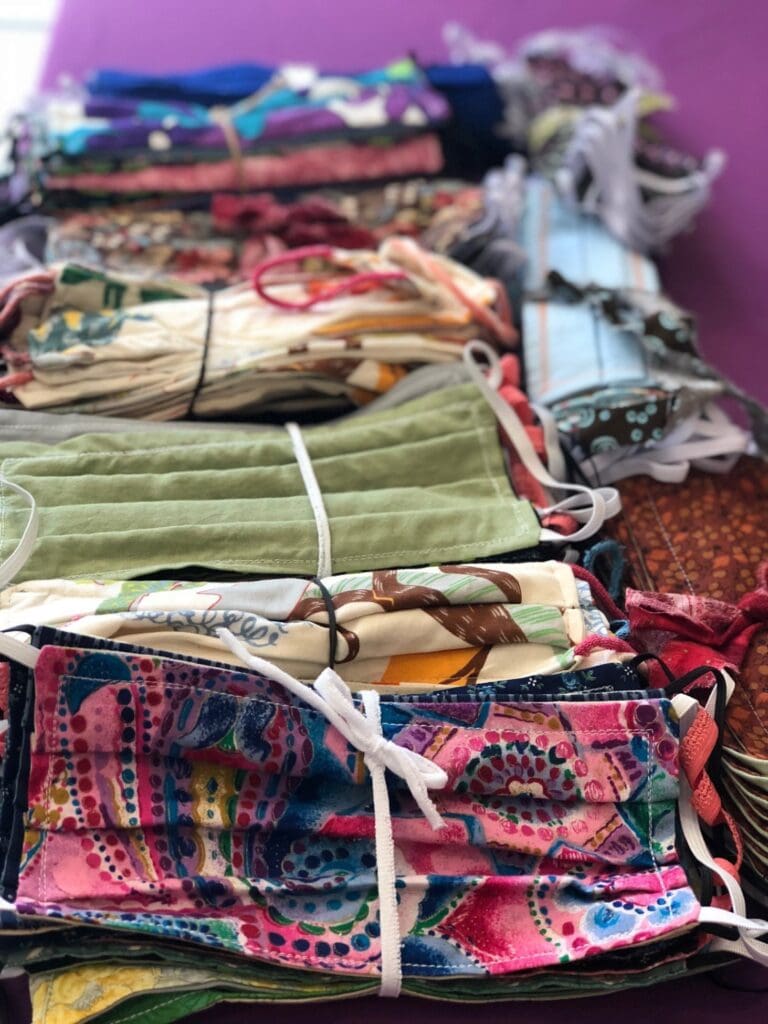 Masks from the Seacoast Mask Makers