When you hear those jarring words, "Your son has Leukemia. Acute Lymphoblastic Leukemia," it's as if you're suddenly free falling like Alice in Wonderland.
Falling down that deep well of the unknown … flipping, turning, rolling and spinning, not knowing which way was up or down.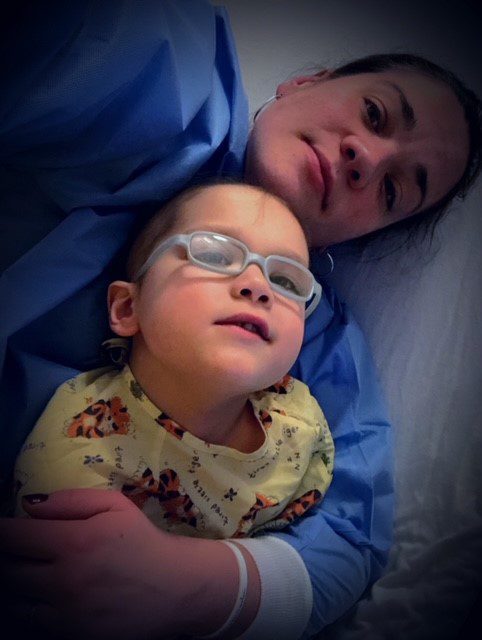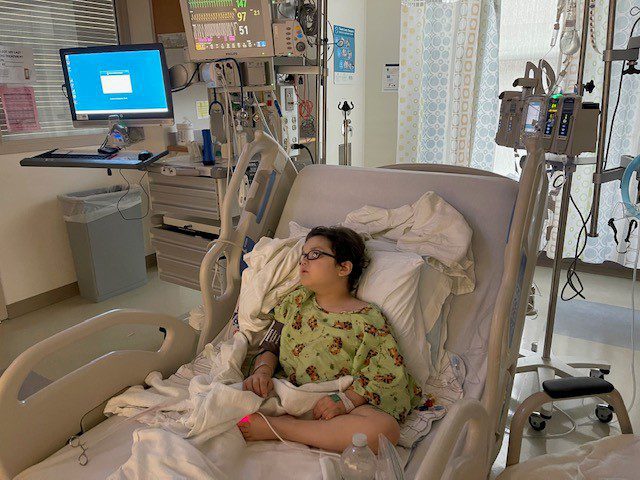 It was after a long day at work, followed by an even longer evening of my husband and I going to urgent care, then to the emergency room, and finally to Boston Children's Hospital on the evening of September 2, 2019. You see, our 3-year-old son Wyatt couldn't quite seem to recover from his tonsil/adenoid removal and surgery for tubes in his ears about a month prior. He was constantly having a low-grade fever. Little bruises started appearing all over his body, and he became really pale. When I couldn't get him to his pediatrician that day, my mother's intuition was gnawing at me that he needed to be seen, and I would not leave until we had answers. At Boston Children's Hospital we finally received our answer.
"Leukemia" – The doctor's voice quickly fell into slow motion speed and muffled as if I was hearing him underwater. I could feel the tears pouring out of my eyes. The stinging grief gurgling out of my throat as I couldn't catch my breath. I literally felt myself cracking like glass at the bone chilling fear reverberating through my entire body that we were about to battle for my 3-year-old sons life with something we couldn't see or touch. I don't think I stopped crying those first few weeks. In retrospect, it's as if you're living in some alternate planet somewhere and everything is such a blur. You watch your child change right before your eyes with each hair follicle that falls off their head and the swelling of their face and body from the steroids. Thinking back on the past two years … the seemingly endless parade of clinic visits (sometimes four days a week), hospital visits, procedures, sleepless nights, changing bed sheets in middle of the night from the vomiting or uncontrollable bed wetting because of his medications ….
We wouldn't have been able to make it through without the love and assistance we received from family, friends, understanding co-workers, our community and especially Wyatt's Pediatric Home Care Nurse, Janice, from Cornerstone VNA!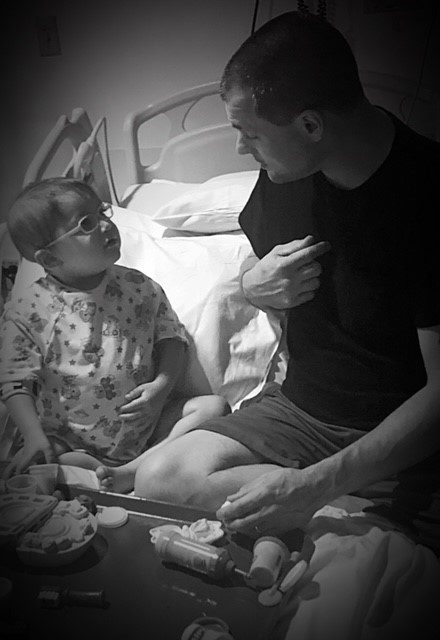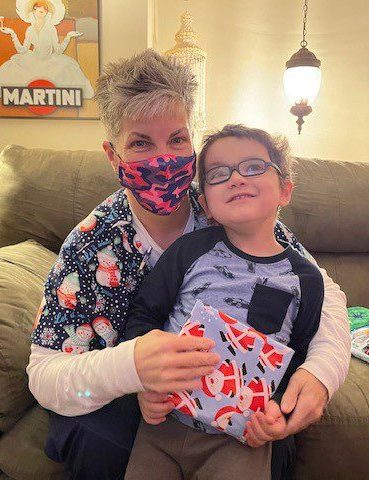 Janice has been with us through the entire two years. My son absolutely loves her, and that's saying A LOT considering some of the medical stuff she was required to do at times (blood work, accessing the port in his chest, dressing changes etc.). Many times she would give us gift cards and gas cards from the Kiddie Cornerstone Fund. I cannot tell you how truly helpful that was to us, especially with having to drive down to Boston multiple times a week. At Christmas last year, she delivered gifts to all of us from the Kiddie Cornerstone Fund. When going through something like this, it was nice that my husband and I got something too, especially since everything you have (whether it's financial or energy) goes 1,000% to your child, and anything you need gets put on back burner. Seeing Wyatt's face light up when he opened his gifts are just some of the good moments that you really cling to when going through such a long arduous journey like this. Cornerstone VNA really looks after the entire family and we will forever be thankful for everything they've done … especially making those 'light in the middle of the dark' moments.
Thank you,
Kyla, Nick and Wyatt Morgan
We thank the Morgan family for sharing their story.
Your support of Cornerstone VNA helps families like the Morgan family, from the skilled care they received for Wyatt, to special programs like the Kiddie Cornerstone Fund. Your donation makes a difference. Thank you!