Cornerstone VNA  is pleased to introduce a new mobile phlebotomy service for individuals who need lab draws done at home.
We are able to launch this innovative service by using generous funding from FedPoint to purchase several mobile centrifuge machines, which are used to spin blood samples. The goal of this service is to make lab testing more convenient and comfortable for individuals needing routine lab work.
If an individual needs blood drawn, but cannot get to a lab site due to mobility issues or other factors, Cornerstone VNA will go to wherever they call home. For some people, an illness or disability can make it hard to travel, and some may simply want to avoid crowded outpatient labs, driving, and wait times. It is also the perfect service for individuals who prefer the convenience and privacy of receiving care in their own home. In-home phlebotomy services can also help individuals with anxiety and needle phobia, or who have standing orders for repeat testing.
Accessible and Convenient
The mobile phlebotomy program is a private pay service, typically not covered by insurance. Also, a doctor's order for routine labs is required, which can be sent directly to Cornerstone VNA. Upon receipt of a doctor's order, we'll call the patient to schedule an appointment and a certified phlebotomist will go to the patient's home to provide collection services. Once the blood specimen has been collected, the Cornerstone VNA phlebotomist will use the mobile centrifuge to spin the sample, following all protocols for accurate handling, packaging, and delivery to the correct laboratory for processing. Once the sample has been processed by the lab, the results will be sent directly to the patient's doctor's office for review.
We're just a phone call away!
The phlebotomy service at Cornerstone VNA will operate Monday through Friday 8am-4:30pm.
Please contact our Life Care Private Duty department at 603-332-1133 Ext 1758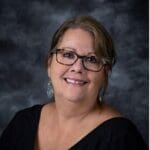 Janice Howard
Life Care – Private Duty Director
"We are very happy with the addition of phlebotomy to our services. It can be difficult for some people to get to a lab due to transportation or physical barriers. We know sometimes this means people do not get their blood work done often enough, or, in some cases, not at all. It is our goal to help our patients and doctors to accomplish better health care outcomes by reducing the number of instances that patients must forego their lab work."