COVID-19 Information Center
for Patients & Community Members
All residents of NH and Maine age 12+ are eligible and encouraged to register

to be vaccinated.
Visit NH.GOV / Maine.GOV or Call 2-1-1
(Cornerstone VNA can only vaccinate current patients that are unable to get to a vaccination site.)
First and foremost, we are here for you, and our team is ready to care for you during this difficult time.
We are continuing to monitor the COVID-19 situation very closely.  Our thanks to everyone for taking significant steps to help stop the spread of COVID-19.  We understand that the changes in our lives are outside of our control, but our collective efforts and support of one another will help us weather this health crisis.
We are now receiving a weekly supply of the vaccine from the State of New Hampshire for our homebound patients who meet the criteria as established by the state. Although we do not know which vaccine we will get until we pick it up each Wednesday, we are working to coordinate and vaccinate as many people as possible on Wednesday, Thursday and Friday of each week. If you have been unable to register and get to a state run fixed site and need a vaccine in your home, please ask your Cornerstone VNA clinician or call our office at 800-691-1133 to leave a message on our COVID-19 Vaccine Information Line.
Although we will not be providing vaccines to the general public or to our patients who live in Maine, we encourage you to register online according to the state guidelines. For the latest information about the COVID-19 vaccine, dial 2-1-1 for the State Information Line. They can also help you register for the vaccine if you require assistance.. We also have a COVID-19 educational booklet, which can be provided to you upon request.
Please remember to get your information from valid, reputable sources such as the Centers for Disease Control (CDC) and the World Health Organization (WHO). You can also call 211 (ME and NH) for information.
Please direct questions or concerns to your clinician or call to speak to a manager at 800-691-1133.
Fraud Alerts
The U.S. Department of Health and Human Services Office of Inspector General is alerting the public about fraud schemes related to the novel coronavirus (COVID-19). Scammers are using telemarketing calls, text messages, social media platforms, and door-to-door visits to perpetrate COVID-19-related scams.
Fraudsters are offering COVID-19 tests, HHS grants, and Medicare prescription cards in exchange for personal details, including Medicare information. However, these services are unapproved and illegitimate.
Do not respond to COVID-19 Vaccine Surveys. They lead you to enter a bank account or credit card in order to claim a "reward". If you have responded to emails like the one in the link below, please call the New Hampshire SHIP 1-866-634-9412.
We're getting vaccinated - call 211 for your vaccination info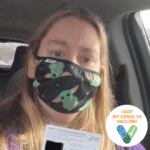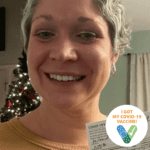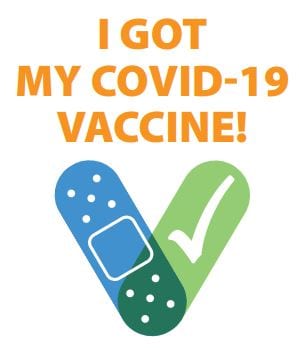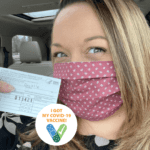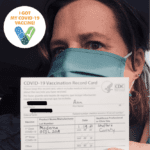 Since March 2020, we have taken significant steps to ensure the health and well-being of our staff, patients, community members, and health care partners. Here are the many ways in which we have been keeping our staff and patients safe to minimize potential exposure to COVID-19.
We continue to limit the number of office staff in our building and many staff are successfully working remotely from home.
Our clinical staff have been limiting their visits to our main office, and a majority of their patient supplies are ready and available in our lobby area.
We are in regular communication with our staff through email updates, but we are also staying in touch remotely through conference calls and online meetings. Our clinical staff are also in touch regularly regarding each of their patients.
If you are unable to access food or other resources to keep you safe and healthy at home, please scroll down for a list of helpful resources.
We have expanded our Telehealth program, which means that we may be able to provide additional support to a larger number of high-risk patients while on services through our sophisticated remote monitoring system. This is a free service for our patients. Click here if you'd like to learn how Telehealth provides significant benefits for our patients.
Although many in-person clinics and support groups have been postponed due to COVID-19, we have developed some virtual caregiver support programs and virtual trainings.  Visit our calendar to see a list of upcoming virtual events.
We continue to monitor the COVID-19 situation very closely, and we are pleased to share that as of January 2021 our staff are beginning to receive the COVID-19 vaccine.  Our thanks to everyone for taking significant steps to help stop the spread of COVID-19.  We understand that the changes in our lives have been outside of our control, but our collective efforts and support of one another has helped us weather this health crisis. To learn more about the vaccine visit CDC.gov for further details.
According to CDC Director Dr. Robert R. Redfield, "We are not defenseless against COVID-19. Cloth face coverings are one of the most powerful weapons we have to slow and stop the spread of the virus – particularly when used universally within a community setting. All Americans have a responsibility to protect themselves, their families, and their communities."
Please see below for additional information and local resources. If you know of a resource that you would like us to add to our list, please email [email protected].
Know Your County's COVID Color
With an uptick in COVID infections in New Hampshire, it's important that agencies and staff know which parts of the state may require a higher level of infection control during patient interactions.
The DHHS COVID Interactive Dashboard provides a wealth of data at https://www.nh.gov/covid19/dashboard/overview.htm, including case and testing numbers, trends, maps and school-related information.
COVID-19 Testing:
The easiest way to schedule a COVID-19 test is via the NH state registration site.  Click here to register for your test.
Remember to get your information from valid, reputable sources such as:
You can also call 211 (Maine and NH) for information.
Additional Links:
Local Resources:
Community Action Partnership of Strafford County (CAPSC) – CAPSC is keeping their website up-to-date and has great resources for food support including contacts for adult and family meals, End 68 Hours of Hunger, Food Pantries, and meals for kids by School District. They are also coordinating "reverse bus routes", which means that instead of bringing seniors to the grocery store, they are bringing food to seniors. Additional resources and support can be found on the CAP website.

Crisis Response Support Team – CAPSC has set up a Crisis Response Team that is tasked with supporting people impacted by COVID-19. The Team represents all programs within the agency and provides resources and support to people in need for a variety of services (utility assistance, housing/homelessness, food insecurity, job resources, senior assistance, etc.). If you or someone you know needs help, please contact the Crisis Response Team at 603-435-2448 or 

[email protected]

. Visit their website for more information about how to find help.

NH Food Access Map – A central resource for those needing food, and those looking to donate or volunteer in their community.
NH ServiceLink– ServiceLink is a program of the NH Department of Health and Human Services.
REAP – Referral, Education, Assistance and Prevention for older adults in NH.  REAP is still taking referrals during this time. They are providing weekly phone check ins for clients and assessing for mental heath and resource needs.
Psych Hub – Psych Hub has created a free resource hub to help people address their mental health needs during the COVID-19 pandemic. There resources are presented in a variety of categories such as Veterans, Healthcare Professionals, Educational Institutions, etc. and there are also video presentations.
Connections Peer Support Center – Connections supports anyone 18 and over who is struggling with mental health issues. If you are feeling isolated and depressed or anxious, they have a "warm line" for support and connection Monday – Friday from 8:30am to 10:00pm and Saturday – Sunday from 5:00pm to 10:00pm. Just call 603-427-6966. They also have video conference groups, including a women's group, a young adults group, and a creativity group, among others.
Maine Housing Authority Rent Relief Program – The MaineHousing COVID-19 Rent Relief Program is for renters who cannot afford to pay their rent due to circumstances related to the coronavirus pandemic. The program is designed to provide a one time payment of up to $500, until the federal relief funds get to the individuals who need them.
Maine Community Action Agencies – Listing of Community Action Programs in Maine.
NH Community Action Agencies – Listing of Community Action Programs in NH.
Shopping and Pharmacy – please note that store guidelines continue to evolve and change. Call or visit each store website for current information.
Hannaford To Go for shopping and curbside pick up.
Market Basket visit their website to read a message for shoppers and special hours for seniors.
Target visit their website for a special message for shoppers. The Somersworth Targets' vulnerable shopper hour is Wednesdays from 8-9AM.  They are screening at the door for age and health inquiry.
Walgreens is offering delivery, drive-thru shopping, special discounts for seniors, and senior hours.
Walmart visit their website for a special message for shoppers. You can also order online for free curbside pickup and home delivery options.