Cornerstone VNA Fall 2023 Virtual Hospice Memorial Service
Our Fall Hospice Memorial Service is a special time to remember our patients from March through August 2023.
It was our privilege to care for your loved one, and we hope this service offers a time of peace and healing.
 Our service can be viewed below, and we encourage you to share it with your family and friends.
We have included the name of each Hospice patient on a beautiful garden butterfly as part of our service. These butterflies have been lovingly placed along our garden pathway in front of the Cornerstone VNA office. We welcome you to visit our office at any time until November 13th to see our pathway of remembrance and bring home the butterfly that bears the name of your loved one.
The Fall 2023 Hospice Memorial Service video will be uploaded here early October.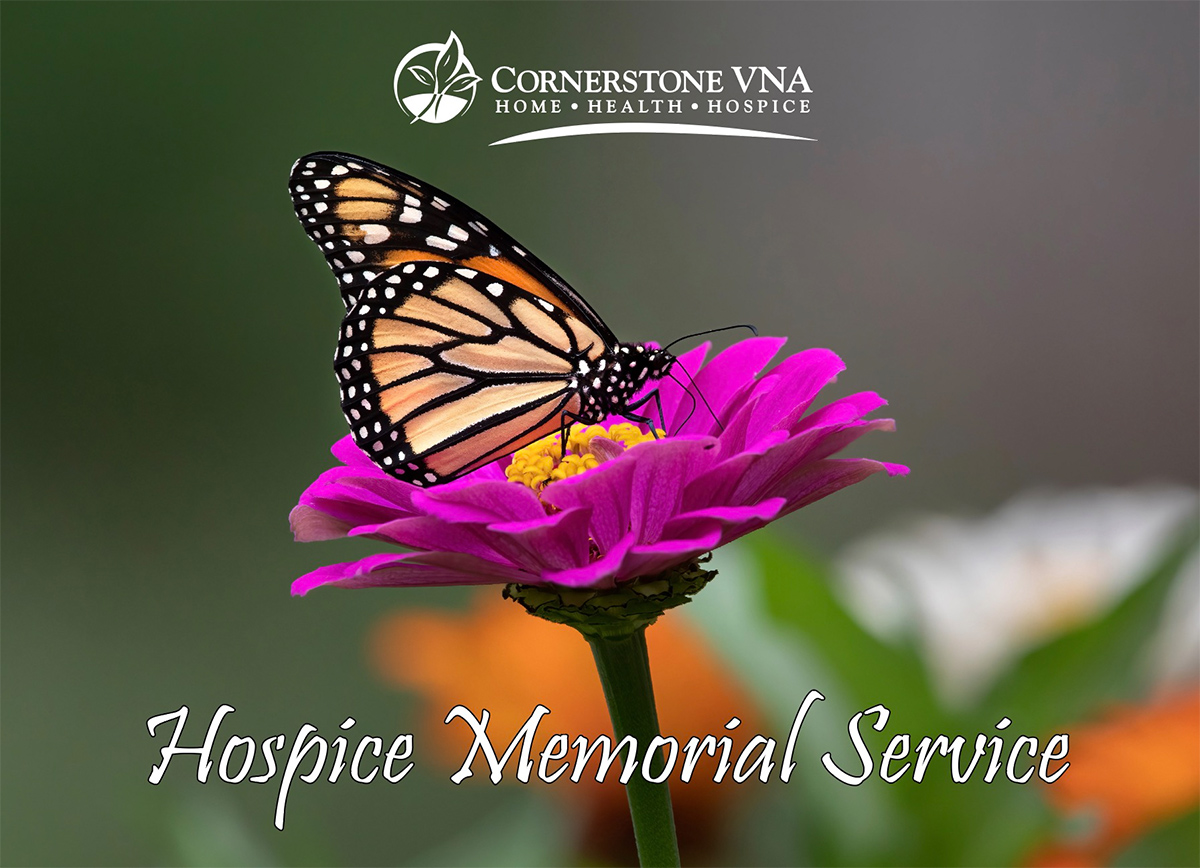 Send a Special Message to Our Hospice Team
If you would like to send a special message to our Hospice Team, we welcome you to use this contact form. Please note, since this form is not a secure means of communication, please be mindful of sharing sensitive personal information. Thank you and be well.
"*" indicates required fields
Previous Virtual Hospice Memorial Services