Norma Snow Legacy Society
The Norma Snow Legacy Society was established in 2016 to honor our founder, and recognize those who have chosen to make a lasting commitment to Cornerstone VNA through a will, trust or other planned gift. As a member, your support will ensure that Cornerstone VNA will continue to be here for future generations.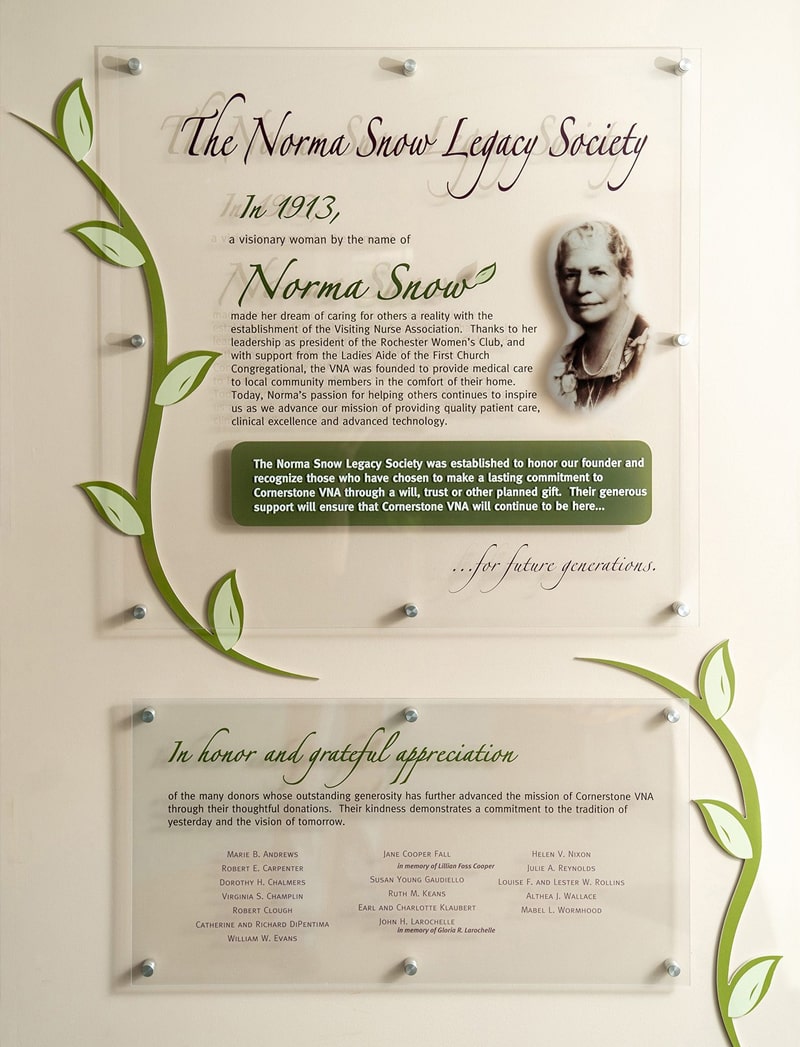 Become a Member
Cornerstone VNA invites you to become a member of the Norma Snow Legacy Society. As a member, you will be helping to ensure that Cornerstone VNA continues to fulfill its mission to promote the optimum level of well-being, independence and dignity of those living in the community by providing trusted, compassionate and expert health care.
Making a gift to Cornerstone VNA through your will or other planned gift is a simple way to support our mission. In order to be recognized as a member of the Norma Snow Legacy Society, simply fill out this form. If you need assistance, please contact our Advancement Department at 603-332-1133 x1203.
A charitable bequest is a gift to Cornerstone VNA that is made through your will or living trust. In your will, you may leave a specific amount, a percentage of an estate or a specific gift. Making a bequest to Cornerstone VNA is a simple and effective way to support our organization. There are many opportunities for creating a bequest. Some of life's transitions or milestones are a good opportunity to re-evaluate your charitable gift estate planning, such as:
Change in marital status
A significant birthday
The birth of a child or grandchild
The death of a beneficiary
An inheritance
The purchase of a new asset such as life insurance or a new home
To commemorate someone you love or to provide support and recognize the work of your favorite charity.
About Norma Snow

Norma Snow, 1863-1948, was a local visionary and philanthropist. In 1913, Norma made her dream of caring for others a reality with the establishment of the Visiting Nurse Association. Thanks to her leadership as president of the Rochester Women's Club, and with support from the Ladies Aide of the First Church Congregational, the VNA was founded to provide medical care to local community members in the comfort of their home. Today, Norma's passion for helping others continues to inspire us as we advance our mission of providing high quality patient care, clinical excellence, and advanced technology.
She was very special and responsible for so much in my life.
– Kay Snow Cima | Granddaughter
Grandmother cared for her family, for people…always wanting to help those in need. She was an advocate of positive change for betterment.
– Dick Snow | Grandson