Cornerstone VNA was founded in 1913 by a visionary local woman by the name of Norma Snow.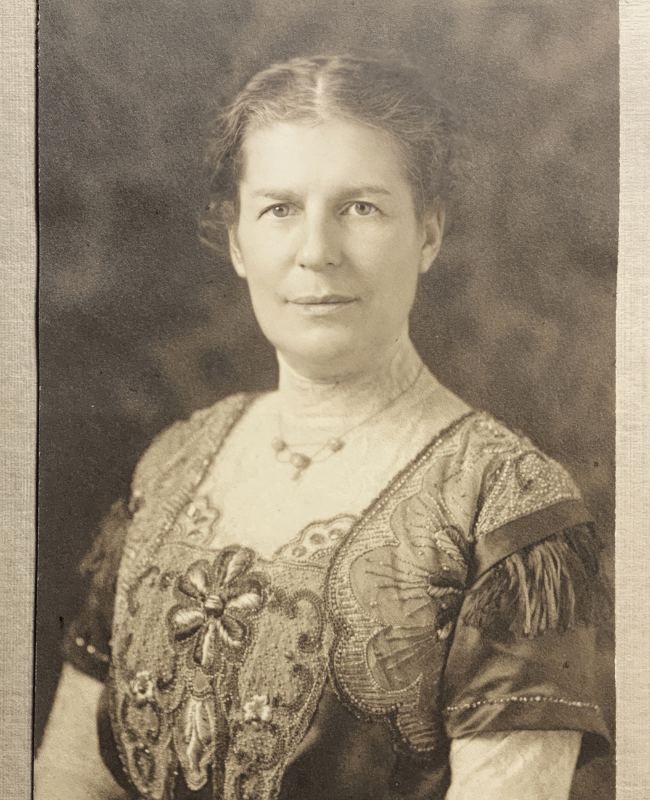 Our Home Health Care Journey
The late 1800s was a time of widespread urbanization resulting in an increase in disease and health issues. Many people could not afford healthcare. This growing need for healthcare in the community prompted the birth of home health care.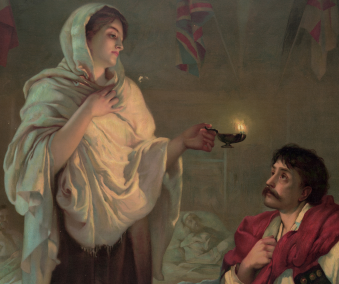 In the mid-1800s...
Florence Nightingale became known as the founder of modern nursing and was called the "Lady with the Lamp" by wounded soldiers who were comforted by her care during her visits to check on them at night.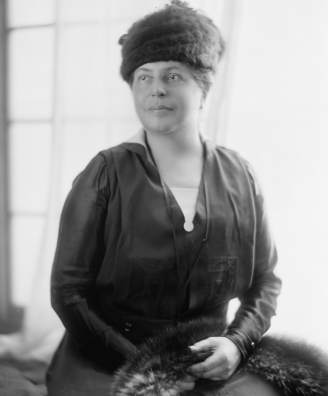 1893
Inspired by Nightingale, Lillian Wald coined the term "public health nursing" in 1893 and started the Visiting Nurse Service of NY thanks to support from prominent philanthropists. Wald's efforts were shared throughout the country, and by 1913 there were hundreds of VNA organizations supported by their communities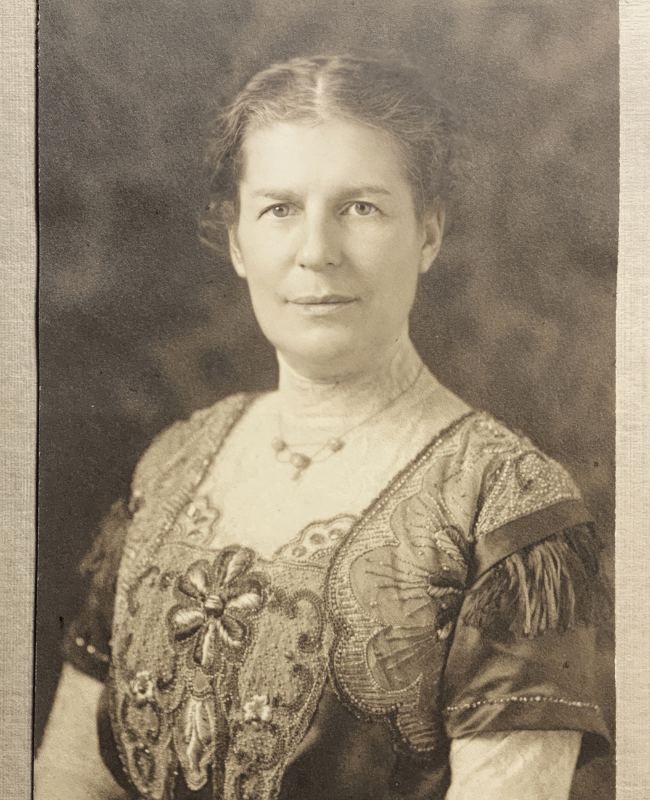 1913
The Rochester Women's Club, under president Norma Snow and the Ladies Aide of the First Church Congregational, founded a VNA to provide homecare services to residents in Rochester. Grace L. Reeds was the first visiting nurse with an annual salary of $750.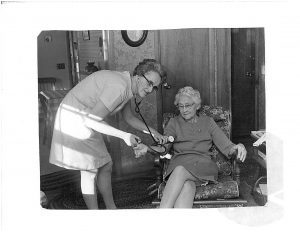 1920s
The Red Cross identifies community health nursing as a critical need and provided a car and a part-time assistant for the visiting nurse.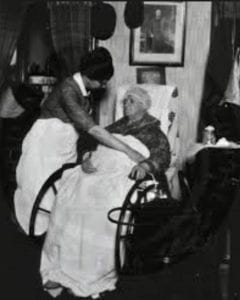 1930s
Healthcare services were provided mainly to the poor with limited funding from insurances, towns and donations.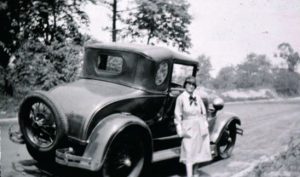 1940s
Beulah Thayer, June Liberty, Helen Nute and Helen McLaughlin were lead women of the Farmington Women's Club to help organize the Farmington Visiting Nurse Association.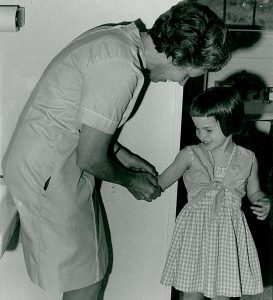 1950s
Besides in-home care, visiting nurses associations provide health care services in public schools and hold clinics for the public.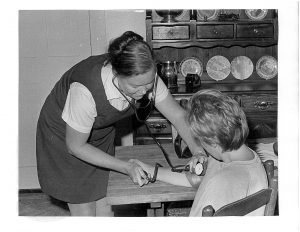 1960s
Rochester VNA was incorporated. Rural District Health Council was formed as satellite of Portsmouth Rehab Center.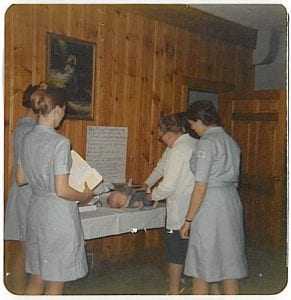 1970s
Rochester VNA (RVNA) & Rural District Health Council (RDHC) developed maternal child health programs providing clinics in the community. RDHC moved to Farmington, RVNA became Medicare certified.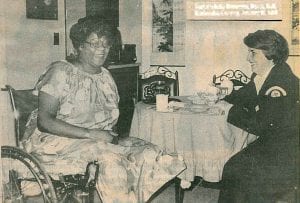 1980s
Shortened hospital stays increased need for acute medical in-home care. Nurses began on-call 24/7 service. Rochester VNA provided door-to-door outreach in testing preschool children for lead poisoning. Farmington VNA merged with Rural District Health Council.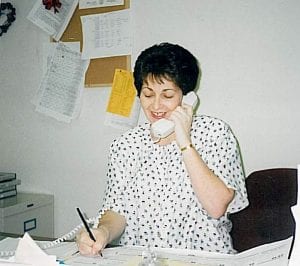 1990s
RVNA, RDVNA, Tri Area VNA and Squamscott VNA formed the Coalition of Strafford County Agencies to support the provision of homemaking services. Decreasing Medicare funding and for-profit competition called for assessing collaboration of RVNA & RDVNA.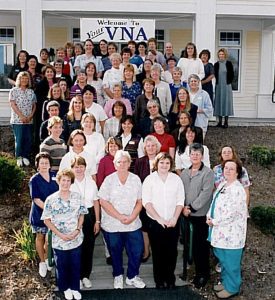 2000s
Rochester VNA and Rural District VNA merged into Rochester/Rural District VNS & Hospice, later dba: Your VNA. Your VNA implemented electronic records and the Telehealth program. Personal Care Service Providers (PCSP) and adult day care were added to the program of services.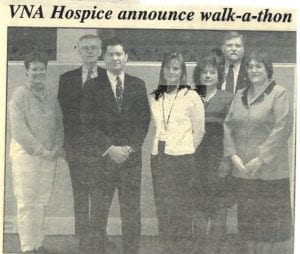 2010-2012
Rochester District VNA launches the only nonprofit hospice program in the area in order to meet the needs of the community. In 2012 RDVNA makes plans to change its name to Cornerstone VNA due to the expansion of service area in Rockingham County in NH and the addition of 10 communities in York County, Maine.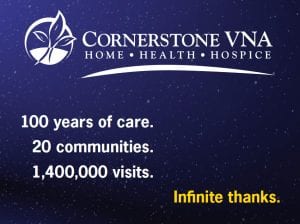 2013
Cornerstone VNA celebrates 100 years of care.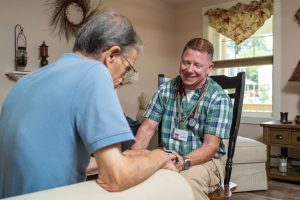 2013-2019
2013, we expanded our private duty services "Life Care", providing services 24/7 to allow patients to stay safely in their home and providing caregiver support. 2014 – Successful expansion into the Greater Seacoast Area and York County. The Palliative Care program was added to meet the needs of our patients. In 2018 we added communities to our northern service area, welcoming patients from Effingham, Wolfeboro and lower Ossipee.
2020
2020 was certainly an unforgettable year as the world was faced with the COVID-19 pandemic. Due to our extensive emergency preparedness efforts, we were very well-prepared when COVID-19 arrived. We continued providing care to patients and their families without skipping a beat, and we developed innovative ways to remain connected to our communities. Our significant growth in the last ten years earned us the 2020 Health Care Business of the Decade by Business NH Magazine, a prestigious award that we were honored to receive. We are pleased to share that our Palliative Care Program welcomed several new Nurse Practitioners and a Medical Director to our expanding program to better meet the needs of our patients with chronic illnesses. We also broke ground on an important capital project in October 2020 to expand our building and renovate our existing space. Click here to learn more about this exciting project.
2021
As we welcomed in 2021, we celebrated our 108th year and announced our expansion to Stratham, North Hampton, Hampton, Hampton Falls, and Seabrook, bringing our total number of communities served to 43. Each year, we experience growth and change, but what will never change is the care and compassion we continue to provide to each generation.