During the Month of July of our 110th year, we continue our Healthcare Heroes through History blog post series with a focus on the 1970s.
This month is the perfect time to highlight a very special and influential person, Jane Cooper Fall, who would have turned 99 years old on July 29th, 2023. In 1970, Jane stepped into the role as President of the Farmington VNA and proudly served in this position until 1988 when the Farmington VNA decided to merge with Rural District Health Council (now Cornerstone VNA). Jane had a deep commitment and passion for the VNA, as well as a strong interest in preserving its history. In 1995, she documented a brief history of the Farmington VNA [read/download here].
The Farmington VNA was deeply involved in the health and welfare of children and the older citizens of the town. In their early beginnings, they helped organize the Head Start program for children in schools as well as immunization clinics, scheduling dates for the appearance of the mobile X-ray unit for the control of Tuberculosis, well baby clinics, transportation to hospitals for the seriously ill and loaning hospital beds, walkers, wheelchairs and other equipment to the poor. In the 1960s a dental clinic was started in conjunction with the State Dental Screening Program. The State provided financial assistance for this program treating hundreds of students at the schools over the years.
Jane had credited her parents, Burt and Lillian Foss Cooper, for their influence in giving back to the community and instilling a sense of purpose in their children through community service. Mr. Cooper was a prominent attorney and served as the first president of the Strafford County YMCA. Lillian Foss Cooper volunteered for many important causes and was the third President of Rochester VNA from 1949-1969.
Jane was honored for her remarkable contributions on November 9, 2013 at the 100th anniversary celebration for Cornerstone VNA. She was presented with the Cornerstone Award for her dedication to advancing the mission of Cornerstone VNA.
Jane was a champion of philanthropy and received a wealth of awards including the NH Hospital Association James A. Hamilton Founder's Award for outstanding service to healthcare, The NH Association of Auxiliaries Volunteer of the Year Award and the Volunteer of the Year Award for Strafford County Family YMCA. She was also recognized by Gov. Jeanne Shaheen's Council on Volunteering as the outstanding adult volunteer of Strafford County, among many other awards and recognition.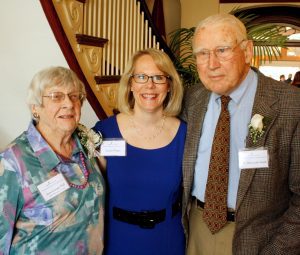 She served for more than 50 years on the Frisbie Memorial Hospital Auxiliary and was honored for her service over the decades which included Frisbie Memorial Hospital Board of Trustees membership for 34 years, President of the Auxiliary, and founder of the Frisbie annual Lights of Love Program. In 2011, Jane, along with Dr. Alexander C. Smith, was recognized as a Community Healthcare Champion by Frisbie Memorial Hospital.
Jane attended Colby Junior College. In 1946 she received a bachelor's degree from UNH and went on to complete her master's degree in government in 1949. In the early years she worked with Governor Sherman Adams and then it was off to Washington to work with US Senator Norris Cotton.
In 1954, Jane and her sister Janice became co-owners and directors at Camp Idlepines on Bow Lake and for the next 32 years greatly influenced the lives of thousands of children. She served as treasurer and president of the NH Camp Association and was a member of the Board at Strafford County YMCA.
Her lifelong love of camping started at Camp Foss in the 1930s and it was at Camp Foss that Jane met the man that would become her husband, Norman Fall. And it was her marriage to Norman that brought her back from Washington, settling in Farmington. Jane continued her civic interests by serving on the Planning Board and became President of the Farmington VNA in 1970. From its inception in 1946 until its merger with Rural District Health Council in 1988, the Farmington VNA provided expert care to thousands of people of all ages. After the merger, Jane continued to serve the VNA until 1997.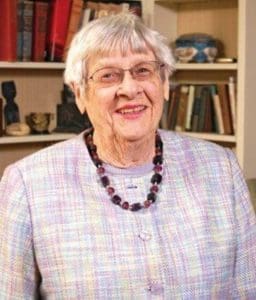 During our centennial in 2013, Jane was recognized and honored for her commitment, dedication and years of service to the VNA. According to Julie Reynolds, President/CEO of Cornerstone VNA, "Her vision and leadership at Farmington Visiting Nurse Association and then Rochester Rural District VNA significantly impacted the foundation for the future growth of the VNA in the region. For 27 years her leadership inspired those who worked every day to provide compassionate and expert care to those in need and ultimately touch the lives of thousands in our community. Her vision, dedication and commitment to Cornerstone VNA are reflected in the milestones of our history and continue to inspire us today." Header photo: Jane received Frisbie's Community Healthcare Champion Award in 2011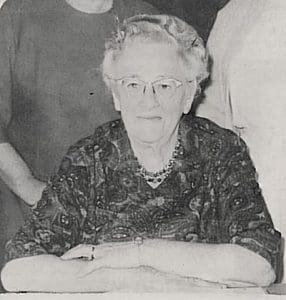 Lillian Foss Cooper, Jane's mother, volunteered for many important causes and was the third President of Rochester VNA from 1949-1969.