Thank you for your interest in supporting Cornerstone VNA. We offer many ways to give, and we welcome you to contact our Advancement Team if you have any questions. Thank you for your generous support!
A Message to Our Donors

We are very grateful for your generous support of Cornerstone VNA. As your local nonprofit home health and hospice care organization, we take tremendous pride in our mission to provide trusted, compassionate and expert health care for patients of all ages, from birth through end-of-life. At Cornerstone VNA, we believe that every patient deserves the best care, regardless of their life circumstances and resources. Your gifts make this possible, and also gives us the ability to invest in the professional development of our staff, to provide a variety of wellness programs throughout our local communities, and to offer underfunded programs, such as Palliative Care and remote monitoring at home through advanced Telehealth technology.
We encourage you to review your charitable giving benefits with your tax advisor to determine your tax-deductible contribution. Cornerstone VNA is a 501(c)(3) nonprofit organization and W-9 information is available upon request.
Make a secure online gift in memory of, in honor of, or in celebration of someone special.
Make a secure online gift for general support to help our programs with the greatest need.
Donate to Cornerstone VNA by check and mail to our office at 178 Farmington Rd, Rochester, NH 03867
Please call 800-691-1133 to make a gift by phone. We are available Mon-Fri between the hours of 8 am-4:30 pm.
Stories That Inspire
Cornerstone VNA Annual Report for the Year 2022
"As we embark on our 110th year of service, all of us at Cornerstone VNA look back with pride and sometimes a bit of amazement at all we've managed to accomplish in 2022. In this report you'll read some of the stories that demonstrate these efforts.
Once again, we have delivered expert care to thousands of clients through our home care, hospice, palliative care, and life care programs. In addition, as we've learned to live with COVID-19 as an ongoing part of our lives, we've fully resumed our community health programs including clinics and in-person support groups.
Yet the demand for home health care …"
Read more in our CVNA-Annual Report Download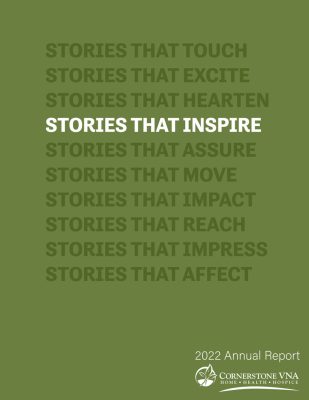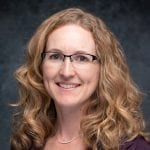 Erika Lee, MHA
Advancement Director
603-994-7012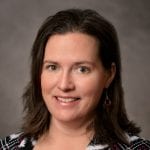 Ann Vennard
Assistant Advancement Director
603-994-6941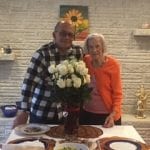 "There are no words to truly highlight the genuine care, compassion, tenderness and love these selfless caregivers gave my mother in her final months and days. I hope you can make a donation to Cornerstone VNA in honor or in memory of someone you love. Your support will ensure that more people like my mother and my family can benefit from the compassionate care provided by the hospice team as well as many other wonderful programs at Cornerstone VNA."
– Jim Noble | Barrington, NH
Explore More Ways to Give

Become a Monthly Donor
Advancing the mission of Cornerstone VNA is a long-term effort requiring sustained support. As a monthly donor you may be funding new technologies, innovative programs and services or providing funds to help those who otherwise do not have the ability to pay for services. If you'd rather have your donation taken directly from your bank account, please call 800-691-1133 or Email our Advancement Team to receive an ACH withdrawal form.
Support the Kiddie Cornerstone Fund
The Kiddie Cornerstone Fund was established to purchase small gifts for our youngest patients.  These gifts, such as toys, stickers, crayons and coloring books, help our nurses develop positive relationships, ease anxiety and simply bring smiles to their smallest patients to promote hope and healing at home.  Funds are also used to distribute gas cards to families in need to assist with travel expenses for medical appointments.
Click below to make a donation or to learn more.
Become a Member of the Century Circle
Cornerstone VNA is committed to the continuing education and certification of our employees.  It is often what sets us apart from other organizations and it is an integral part of our growth.  As a Century Circle Member, you will be an important part of our ongoing commitment to professional staff development.  Please call 800-691-1133 or Email our Advancement Team to learn more.
Become a Member of the Norma Snow Legacy Society
Cornerstone VNA was founded in 1913 by local philanthropist, Norma Snow.  As a member of the Norma Snow Legacy Society, you will be recognized for making a lasting commitment to Cornerstone VNA through a will, trust or other planned gift.  Your generous support will ensure that our organization will continue to be here for future generations.
Become a Volunteer
Turn an ordinary day into an extraordinary day and be an inspiration to others as a volunteer at Cornerstone VNA.  We offer a variety of volunteer opportunities and can customize your experience to meet your interests and availability.