Congratulations, Susan!
We are blessed beyond measure by our incredible board member, Susan Gaudiello, an absolutely wonderful role model for volunteerism and stewardship of nonprofits. We are thrilled that Susan was recognized this week at the statehouse with a 2023 Older Adult Volunteer Award for Strafford County!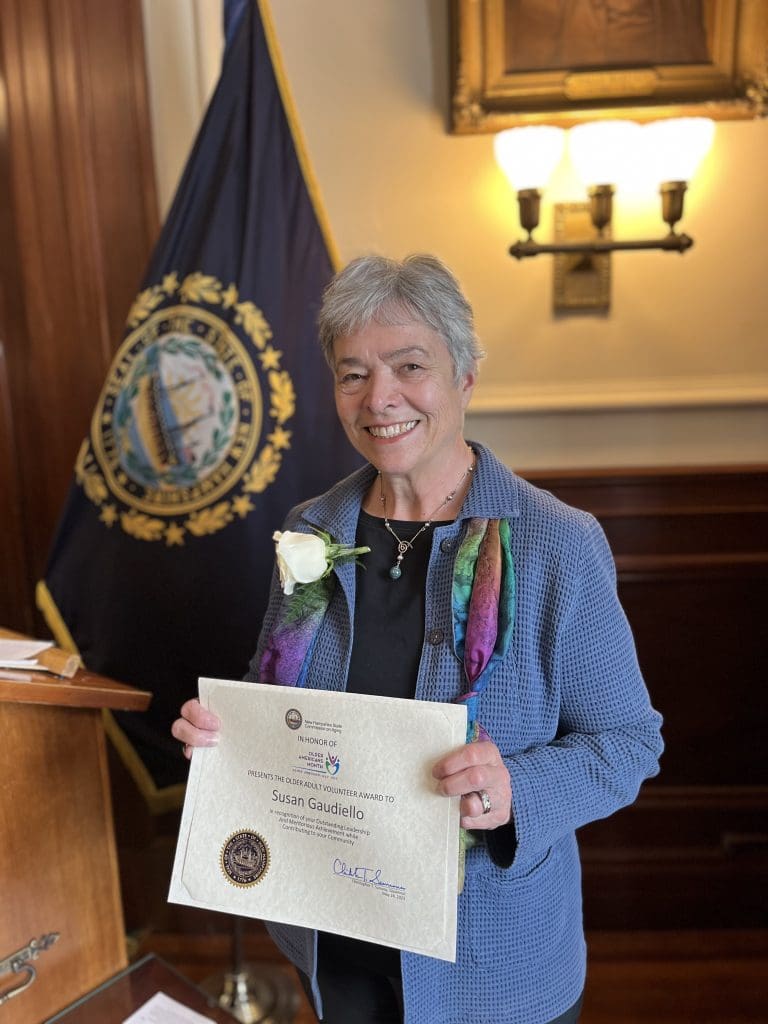 The New Hampshire State Commission on Aging Annual Older Adult Volunteer Awards celebrate the contributions of older adults to our communities. Susan Gaudiello has been a board member at Cornerstone VNA since 2013 and is a valuable member of the Circle of Caring volunteer program. As a champion of the organization, she provides leadership, motivation, and vision that inspires and propels people into action. She has recruited and mentored many board members. She has held the position of board chair, vice chair, and has been active on many committees. Susan also plays a key role in the Town of Barrington through her service as selectman, and her very active role in the town library. Strafford County is very fortunate to have a knowledgeable, passionate, and caring person like Susan.