Our organization shines because of the amazing people who work here. Our team is passionate about their work and they go above and beyond every day to provide the highest quality of care and support to patients and their families. Today, Cornerstone VNA continues to be recognized for excellence thanks to our professional staff development opportunities, investments in technology, and commitment our local communities.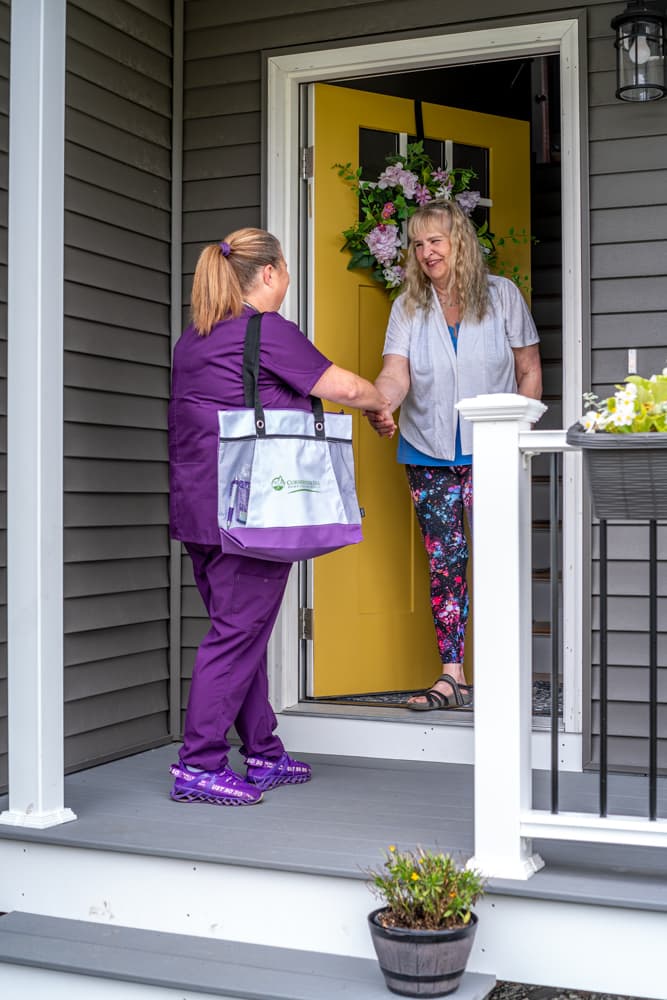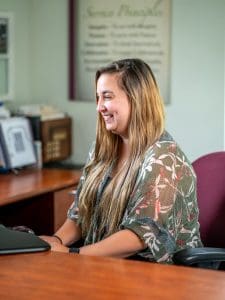 Come join our team!
We're looking for:
Registered Nurses
Licensed/Certified Nursing Assistants
Rehabilitative Therapists
Personal Care Attendants
Caregivers
What Makes Cornerstone VNA a Great Place to Work
Finalist as Best Place to Work in the Seacoast Community Choice Awards 2023

We are passionate about our work and go above and beyond every day to provide the highest quality of care and support to patients and families.

Our team receives access to education and training opportunities to further advance their knowledge and skill set.
Our comprehensive onboarding process for new clinicians ensures a positive experience and builds confidence for success in working with patients in the field.
Our multi-disciplinary team works together to ensure each patient receives the best care and access to available resources.
We use the latest technology to provide efficient and advanced care in the field.
Our sophisticated Telehealth program provides additional support to field staff and improves the care provided to patients.
We offer a family-friendly work environment with flexible scheduling.
As a nonprofit, we give back to the community and provide access to care for patients in need.
By promoting a sense of community, appreciation, and opportunities for mentorship and support, we have created a positive workplace where our team can continue to grow and learn from one another.
We promote a culture of caring and support and provide opportunities for professional development and advancement.
Our organization remains stable and strong thanks to the longevity of our staff, both in the field and in the office.
Our staff take a lot of pride in their work and can see the impact of their care.
We have a rich history dating back to 1913. Our care has touched generations of families.
Our organization and many of our staff have received awards and recognition for the care we provide.
We embrace change that leads to improved outcomes and efficiencies in our work.
We listen to each other and implement new ideas.
We stay connected and informed through special meetings, appreciation events, and social activities.
We find purpose and meaning in our work every day, knowing we are making a difference in the lives of each patient.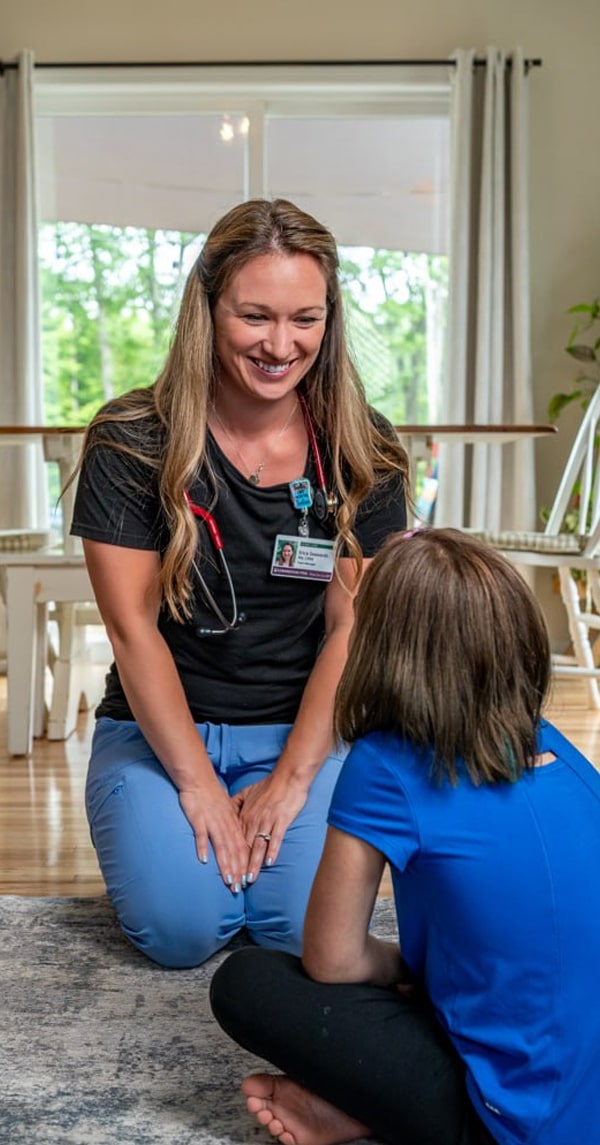 Explore Our Benefits
We offer a wide range of benefits including:
Competitive Wages
Employer Paid Medical Insurance
Employer Paid Dental Insurance
Vision Insurance
Flexible Spending Account
Employer Paid Short Term Disability
Pet Insurance
Identity Theft Protection
Long Term Disability
403b with Employer Match
Growth Opportunities
Strong Preceptor Program
Employer Paid Basic AAA coverage
Generous Paid Time Off
Tuition Reimbursement
Continuing Education Opportunities
Mileage Reimbursement
Accident and Critical Illness Insurance
Will preparation
Employee Assistance Program
Discounted memberships with local organizations
And so much more!!!!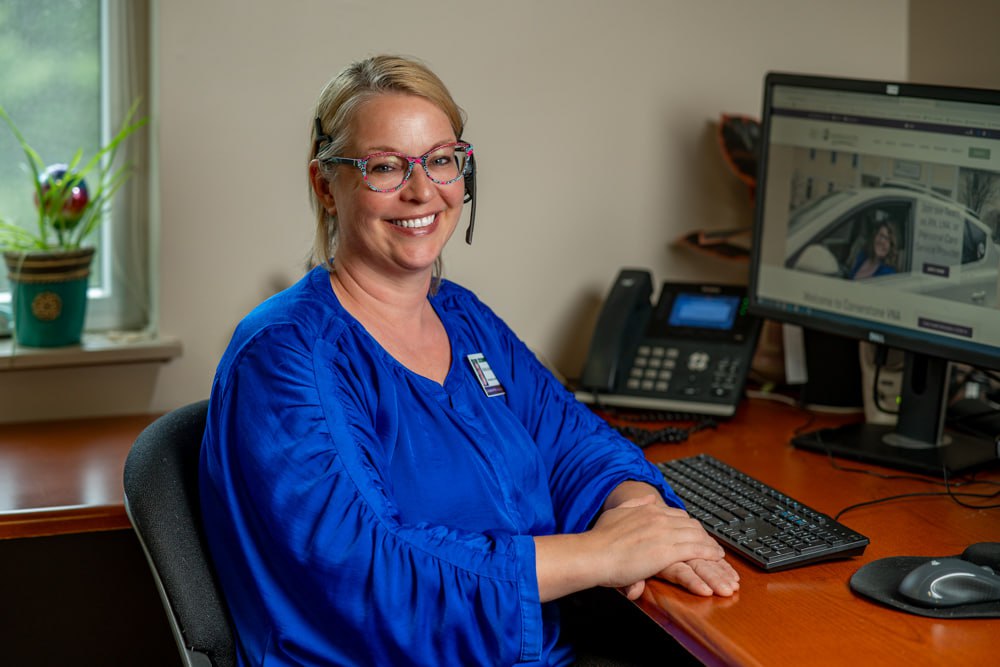 Ruth, Hospice Chaplain
At CVNA since 2015
I can always expect amazing, magical moments. I have learned and grown so much doing my job at Cornerstone VNA.
Hydi-Jean, PSCP
At CVNA since 2014
I enjoy what I do and this job has allowed me to meet a lot of really nice people. I didn't realized how many people out there really need some help and I can provide that with the training I've had here at Cornerstone VNA. They have given me the flexible schedule I need, so I can still do the things that are important for me personally as well as still work.
Jen, OTR/L
At CVNA since 2013
I love being an Occupational Therapist, I love helping my patients improve their quality of life in all aspects and become as independent as possible. It is very rewarding knowing that I have had an impact on people's lives.
Megan, RN, BSN
At CVNA since 2021
I went into nursing with a strong desire and passion to make a difference and connect with others. When I started at Cornerstone some years ago, this came to light in ways that I never imagined. There's something remarkable and rewarding about caring for patients in the home setting, often at their most acute and vulnerable states. Being part of an agency (family) that provides endless support and appreciation. I don't just love what I do I live for it.
Deanna, COTA/L
At CVNA since 1995
I have stayed at Cornerstone VNA for more than 25 years because I enjoy working with a talented group of professionals and find working with my patients very challenging and rewarding.
Sandy, Life Care RN
At CVNA since 1992
I've had various roles over the last 30+ years working here at Cornerstone VNA. It has been a wonderful ride with all of them. I've gained so much knowledge working as an RN in home care. I presently work in the private duty department which I love! You have a different relationship with your patients in the home, you can work with both the patient and family. It's important that we all work together for them to stay within their home safely and in good health. I love working with everyone here at the agency and the flexibility within the job.
Bobi, RN, BSN
At CVNA since 2014
I love my job for so many reasons. The educational opportunities, the staff, the memories. I have been able to obtain certifications in wound care, oasis, and nurse leadership. There are constant opportunities to gain knowledge and grow.
Carol, Hospice RN, CHPN
At CVNA since 2017
The Hospice Program at Cornerstone VNA epitomizes the Hospice philosophy and provides high quality end of life care, which includes nurturing and supporting all members of the Hospice Team.
Sally, OTR/L
At CVNA since 2010
In my 10+ years working at Cornerstone I have valued and enjoyed working with such a friendly, respectful and professional team. I also love interacting with the patients in their own environment. It's rewarding helping them to help themselves to improve their quality of life and independence.